You may rightfully think of Steamboat Spring, CO, as a ski town—but this luxurious Rocky Mountain oasis has something truly exhilarating to offer residents. Spring may be the best time of year to visit Steamboat Springs, so if you're in town looking at Steamboat Springs real estate, enjoy a slice of what the area has to offer once the snow melts.

Since its founding in 1900, Steamboat Springs has developed into a thriving, modern city with a rich tradition of celebrating the American West. Sitting more than a mile high in the Rockies, Steamboat Springs offers year-round outdoor recreation and a vibrant and historic downtown. A creative art scene, breathtaking natural surroundings, a robust local economy, and unique cultural events give Steamboat Springs its special character—and make it a great place to invest in Colorado luxury real estate.
"Bike Town USA"
If you're in town to look at Steamboat Springs condos for sale and like to ride your bike, you've come to the right place. Steamboat Springs calls itself "Bike Town USA" with good reason.


You can bike to work, hit the mountain bike trails, or just bike for fun all around town. Locals love to bike for exercise, cycle to work, and take in the scenic grandeur of their hometown mountain setting. Steamboat's mountain biking culture is as vibrant as its skiing culture, and everyone's invited. There are trails for all levels of experience and skill. You can take a relaxing course along the Yampa River or take a cross-country trek on single-track trails. If you're feeling more adventurous, head to the downhill trails on Mount Warner or the famous
Steamboat Bike Park
.
Great museums for the whole family
Steamboat Springs residents love to celebrate the rich cultural heritage of the surrounding area. When you're in town checking out Steamboat Springs real estate, don't forget to take advantage of the museums in town. You don't want to miss the
Tread of Pioneers Museum
, where the whole family can explore the history of the Yampa River Valley as seen through the eyes of early pioneers and established local families.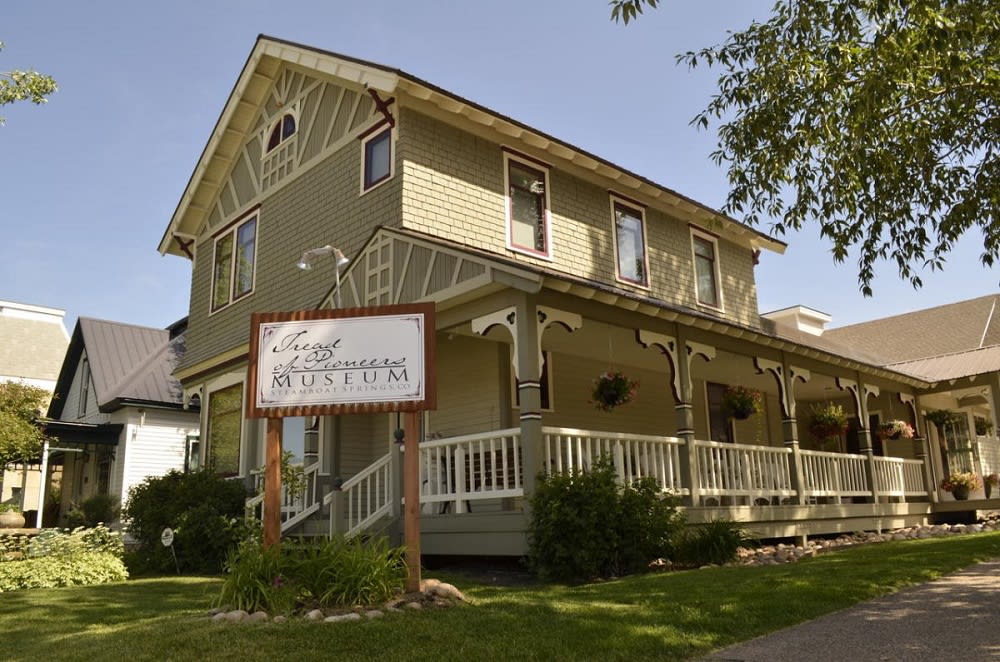 The heart of the museum district of Steamboat Springs is a turn-of-the-century Victorian-style Queen Anne home with original furnishings. This home features exhibits highlighting the local history of Native Americans and the pioneer spirit of western heritage and early frontier development. Skiing culture, mining, and agriculture are on display, along with exhibits showcasing interactive video experiences and kid-friendly activities.
A thriving local art scene
As a community that contributes to the Colorado economy through culture, creativity, and the arts, Steamboat Springs is designated a Creative Arts District. This designation attracts artists and creative visionaries to the area, stimulating innovation and enhancing the community.
Steamboat Springs has a thriving local art scene full of performing arts centers, events, classes, and unique expressions of artistic talent. Inspired by the spectacular Yampa Valley landscape and accented by the rich local heritage, Steamboat Springs' art scene is truly one of a kind. Perhaps the best way to enjoy this vibrant cultural scene is by taking the famed
Steamboat Mural Tour
. Nineteen murals are on display all over town for residents and visitors to view. Artists worldwide have designed unique pieces covering the town's buildings, walls, and train cars.
You can see original depictions of stunning natural scenery, wildlife, and even interactive pieces when you come to town to peruse Steamboat Springs real estate. You can choose to take the self-guided tour on foot, on your bike, or in your car. Just remember to take your time, and bring your camera.
Rocky Mountain adventure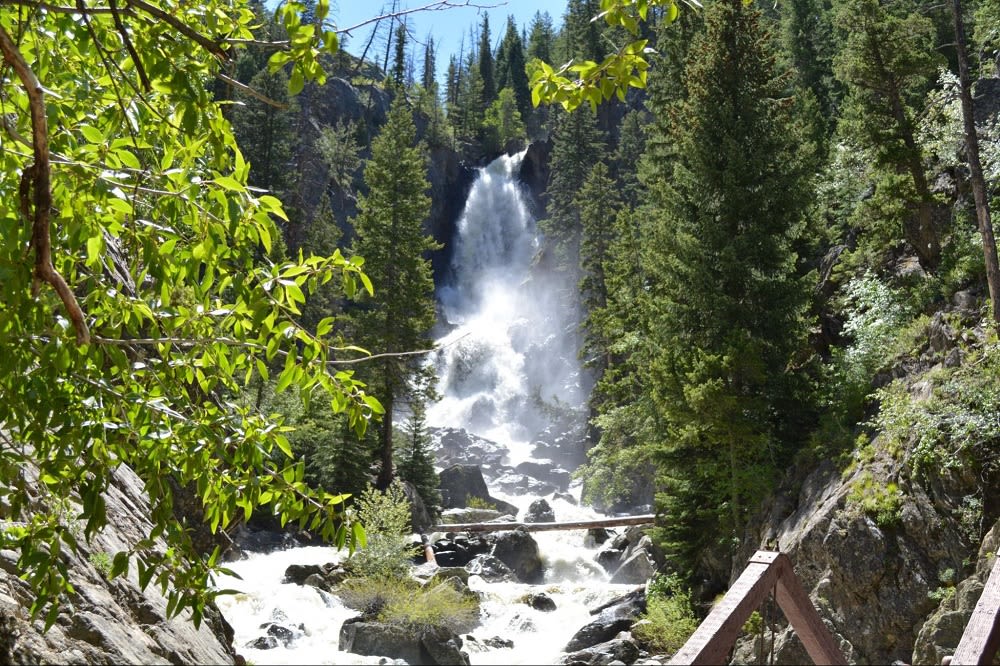 One of the most popular springtime attractions in Steamboat Springs is
Fish Creek Fall
s, located just five miles east of town. Spring is the optimal season for viewing the stunning waterfall at Fish Creek Falls, as melting snow coming off the Rabbit Ears Mountain Range makes for high water levels — a memorable sight to behold. Take the short walk to the overlook, snap a photo, or gear up and hike the trail to the top of this 280-foot waterfall.
Looking for Steamboat Springs real estate for sale?
Spring is not only the best time to buy Steamboat Springs real estate — but it also provides a great sampling of the area's opportunities for outdoor dining, shopping, and hiking. When you're ready to start your search for Steamboat Springs real estate,
contact trusted local realtor Cheryl Foote
. Cheryl will help you find your dream home in Colorado!