With more people moving into Steamboat Springs houses, the market is becoming more competitive by the day. Luxury living has increased and formed into a lifestyle when it comes to Steamboat, CO real estate. One of the latest trends in the area is an upgraded and elegant kitchen. This is especially valuable if you are a home chef yourself and pride yourself on your creations. We know that for every at-home chef, the kitchen is their sacred place, and upgrading that space must fit the needs of this passion and craft. So, we have compiled a list of five kitchen upgrades every home chef needs.
Storage
Arguably, the most important part of your kitchen upgrade is making sure you have the right amount of storage. Having more space to put things can give your kitchen a cleaner and more spacious look. Adding a pantry can do wonders for your home kitchen and still fit your aesthetic. So, not only is it functional but also mesmerizing. In addition, consider adding more shelving that is either discrete or open. With discrete kitchen cabinets, you can give off the illusion that what is actually more storage space is just design. Consider spice cabinets that pull out or trays for appliances that can easily be hidden. With open shelving, you can add a more intimate aura to your kitchen by displaying appliances or baking essentials. Overall, adding more storage will not only be a stress reliever for you but will also make your kitchen look more spacious.
Kitchen backsplash
Kitchen backsplash
might seem to just be a design trend, but it is also a protective feature of Steamboat Springs houses. A kitchen backsplash works to minimize water damage on your wall. While they have a primary function, they are also a great way to add a personal touch to your home. There are different types of backsplashes, including those made of glass, marble, stainless steel, and ceramic tile. When picking out your backsplash design, be mindful of what your kitchen countertops will look like, as you want the two to complement each other. Adding a backsplash is not only a smart move if you are constantly cooking and inadvertently splashing water against the wall, but it is also the perfect way to give your kitchen that upgraded look.
Induction cooktop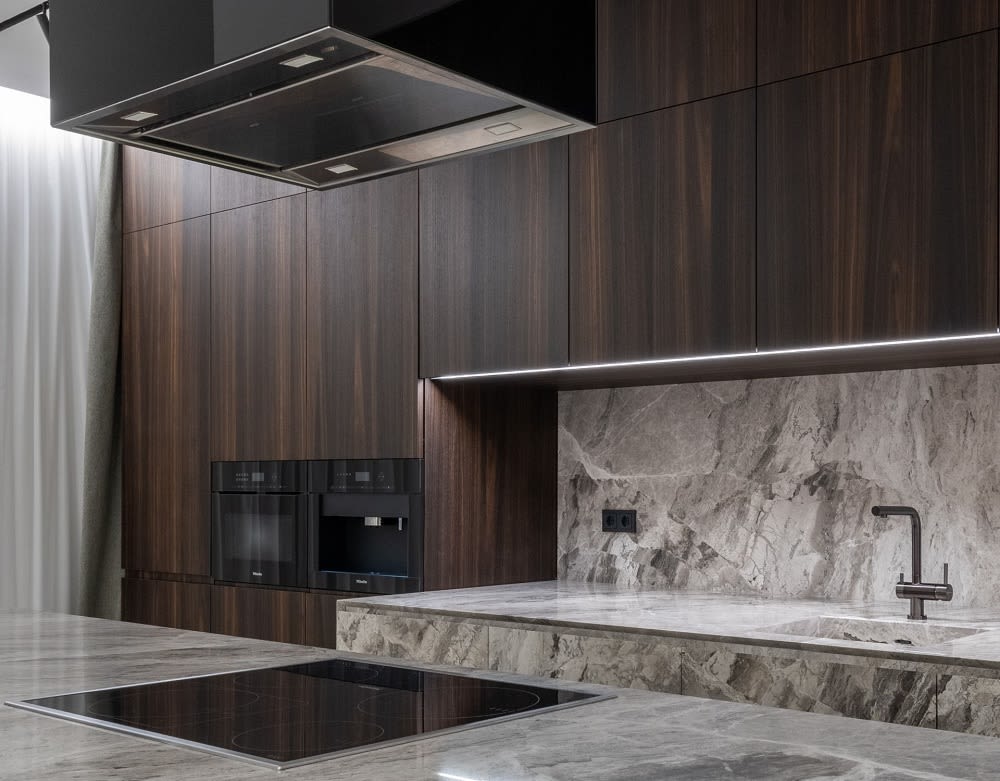 When upgrading your kitchen,
induction cooktops
are a must-have. Not only do they heat food faster, but they are also more energy-efficient and easier to clean than traditional cooktops. These cooktops are also safer since they do not rely on electricity or gas to heat. This addition is perfect for a home chef as meals cook more quickly and efficiently. Plus, the clean slated look of the induction cooktops is a beautiful addition to any renovation. There are different options when it comes to these cooktops, thus adding a personal touch when it comes to design. Consider the number of burners you want and if you want a built-in or portable cooktop. How often you cook or how many people you cook for will probably determine your decision. At the end of the day, you cannot go wrong with any kind of induction cooktop!
Kitchen island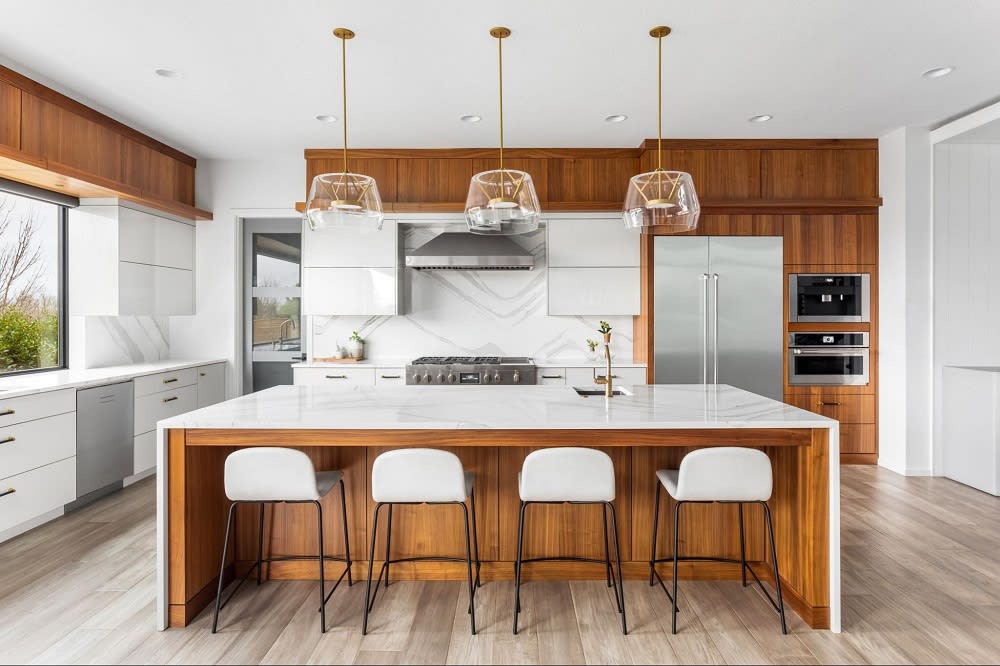 Kitchen islands are still a sophisticated and beloved staple in 2022 and are popular in Steamboat, CO real estate. They offer more space when it comes to cooking, hosting, or even relaxing in the kitchen while preparing your food. They are also a stand-out feature in any kitchen and provide an openness to the space. When it comes to your kitchen island, there is so much you can do to make it unique as well as functional. While the design itself will depend on what appeals to your eye, some add-ons are worth considering. Add stools to the kitchen island to offer more seating. You can also add some extra shelves inside the island where you can place decorative items, cooking utensils, or cookbooks that hold your favorite recipe. If you want to make your island even more purposeful, add a sink in the middle. When thinking about the design, make it your own! Keep it classic with marble slabs or fun with bright and mismatched colors.
Stainless steel appliances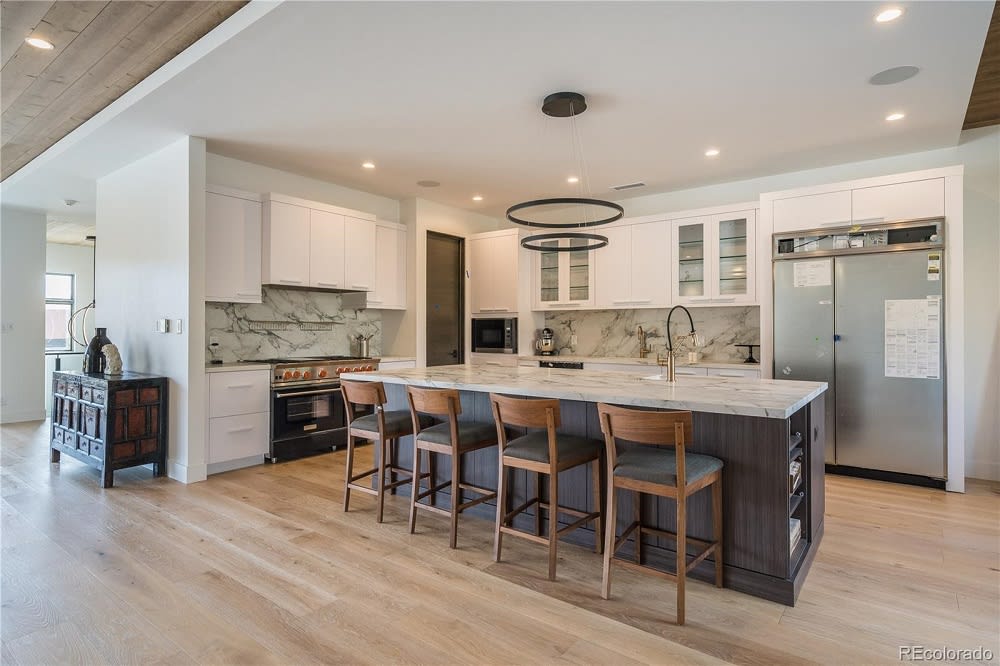 Stainless steel appliances
will always be a classy move when it comes to upgrading your kitchen. Not only do these appliances offer a modern, sleek look, but they are also resistant to stains. So, not only are they elegant, but also resourceful. Most luxury homes have stainless steel appliances such as refrigerators, dishwashers, microwaves, and more. These appliances are a great investment when it comes to renovating your space and giving it that luxury look. And what's more, they are well worth their price.
Find your luxury kitchen in Steamboat Springs today!
If you are looking for any Steamboat Springs houses for sale that already have updated and stunning kitchens, connect with
Cheryl Foote
today! While renovated kitchens make the property more appealing, they can also make it more valuable to those looking to buy. Steamboat Springs houses are already well-desired and sought after, so the addition of an up-to-date kitchen would do wonders for the selling price. If there is one thing that Steamboat, CO real estate can offer, it is luxury. Contact Cheryl to find your place of opulence.