Open houses are a classic method to connect the perfect buyer with your Steamboat real estate listing. When executed properly, open houses can promote your home and garner interest from multiple buyers. Planning the right kind of open house that showcases your property in its best lights is key.

From a serene, spacious backyard with an infinity pool to a coveted open floor plan, staging a property allows prospective buyers to walk in and immediately envision themselves living there forever. Working alongside an experienced real estate agent, you can prepare a show-stopping open house that impresses buyers and prompts several offers by reading and following these tips.
How to impress during your Steamboat open house
Prepare before the open house
When it comes to a successful open house, preparation is instrumental in creating a flawless event. Working closely with a
local real estate agent
will help you maximize your home's visibility. Marketing a Steamboat home for sale entails simple processes like setting up signs on the front lawn and posting on local listing websites, allowing word of the event to reach more people.
Choosing the best day for your open house will also affect the amount of foot traffic arriving at your doorstep. Generally, your real estate agent will host the open house, welcoming prospective buyers and giving them a guided tour of the property. It's important to discuss when is the best time to host an open house, but an
experienced Steamboat real estate agent
will tell you that Saturdays or Sundays in the late mornings to mid-afternoons will be the most opportune time for more people to attend. At the same time, your agent will advise against hosting during any unofficial holidays, such as national sporting tournaments or community events.
Boost curb appeal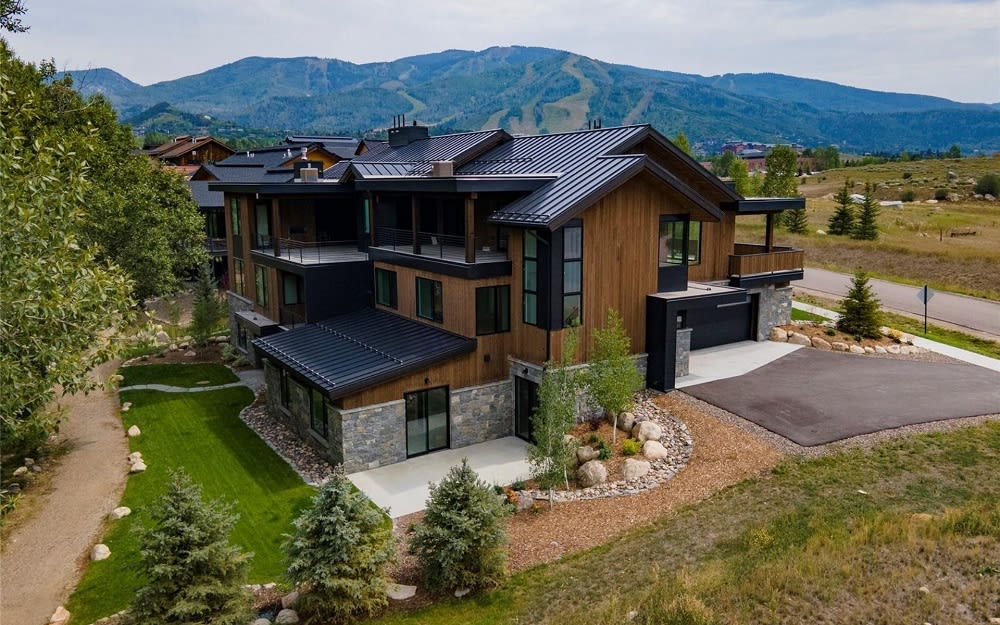 The exterior of your property is arguably just as important as the interior. As people arrive at your home, they will form an initial opinion of the property based on its outward appearance.
A Virginia State University study
found that homes with a professional landscape increased the offers received by 5-12%.
Taking the time to plant vibrant flowers and add stylish patio furniture on your porch will improve your home's value to buyers. Spruce up the outside of your home by power washing the exterior, trimming the hedges, and cutting the lawn. Consider running your sprinklers before prospects arrive to give your yard that fresh glow.
Create an inviting atmosphere
Many
first-time homebuyers
start their process by touring or scoping out the neighborhoods they are interested in. But sometimes, people don't attend open houses because they think it will be awkward or boring. You'll attract more people to your open house by creating an inviting atmosphere with simple choices like providing food or even organizing an event. Both are surefire ways to impress potential buyers in the Steamboat real estate market.
Consider adding a live music performance, hosting a party, or catering the event with local gourmet cuisine. There is nothing like a lavish garden party with talented musicians and great food to get buyers chatting about your listing! Use this time to float among the prospects and show your knowledge of the home and surrounding area—just because your agent will be doing the heavy lifting of hosting the open house doesn't mean you can't make it a fun event in its own right!
Taking these steps provides people with an extra incentive to attend the open house and allows them more time to linger. The longer future buyers stay interested and look at the property, the quicker your home will be off the market.
Stage the home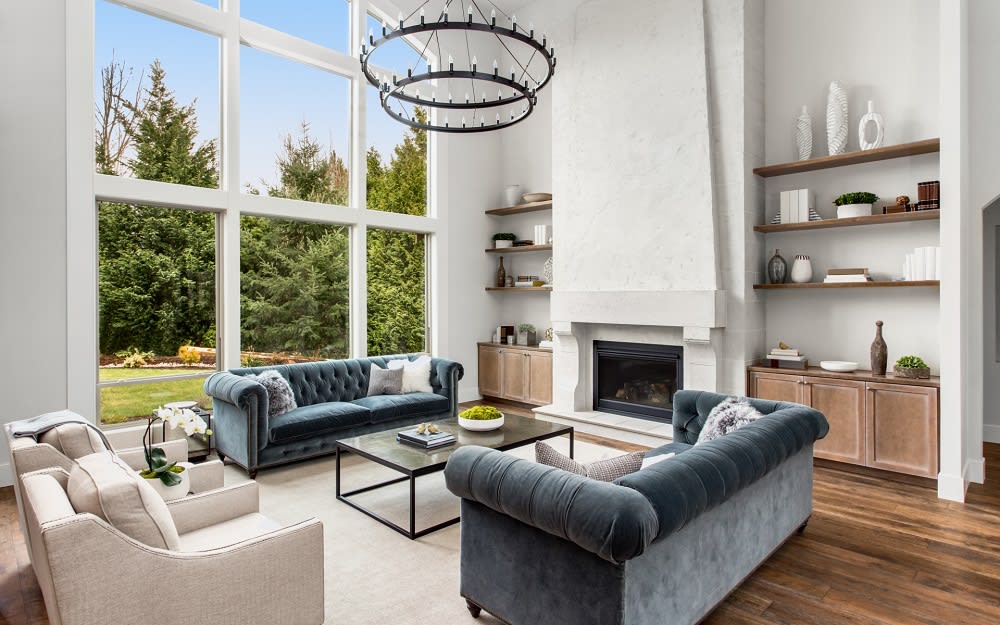 Your furniture and decorations need to create a warm and inviting atmosphere to get the most value for your luxury home. Completing a deep clean to ensure every corner or crevice of the house is dust-free will be vital to the home's first impression on future buyers. Declutter areas to create more open space and allow prospective clients to envision themselves moving in and decorating as they see fit. Even if you believe your decor adds charm and character, it may signal a jumbled mess to others and deter future homebuyers.
Professional staging creates a home that appeals to more potential buyers, resulting in a higher selling price. Most buyers aren't looking for a place that will require them to complete more work after purchasing. Focusing your efforts specifically on the bedrooms, bathrooms, kitchens, and living rooms will be crucial for prospects. Ensure you have enough natural lighting in these areas to make the space feel as bright and open as possible.
Remember to remove any personal family photos so that buyers can picture themselves in your home. Buying a house can be emotional, and allowing potential buyers to visualize themselves in your home creates a smoother selling process. In fact,
82% of buyers' agents
agree that staging encourages prospects to picture themselves in the house and, in turn, facilitates a faster sale.
Focus on the best features
During the open house, your agent will draw attention to your home's best features. They will greet everyone and chat with buyers about the property's hot selling points. Before the open house, they will set up a table at the entrance to display informational pamphlets or brochures about the home. These pamphlets should have quality photos that highlight the home's unique characteristics.

Work with your agent on these pamphlets and make sure to include a few lifestyle photos of the property as well. A lifestyle photo is similar to photos seen in an editorial magazine spread; a close-up shot that showcases everyday life and evokes a specific mood for the home. Although wide-angled images are a classic style that shows configurations of the different rooms, they can sometimes feel cold and repetitive. The goal of lifestyle photos is to stir an emotional response from buyers to make them feel attached to the property. Mixing in these photos will provide variety and make your Steamboat real estate listing memorable for buyers.
Reach out to a Steamboat real estate agent today
Every owner's dream is to generate enough buzz about the home to spark a bidding war. A traditional sales method like an open house can be a fantastic way to increase appeal to your Steamboat real estate listing. Working with an experienced agent will help you prepare a stellar open house that remains in buyers' minds days after they leave.
Are you ready to get your home on the market with a successful open house? If so, reach out to trusted local agent
Cheryl Foote
for guidance. Cheryl is a Steamboat specialist with more than 10 years of experience in the marketplace. She is one of the area's top real estate agents and is excited to guide you through the selling process.