Steamboat Springs, Colorado, is a lovely community three hours outside of Denver that residents lovingly call "The Boat." As a popular ski destination, Steamboat has plenty of resorts and beautiful luxury homes. It also offers whitewater rafting and other summer water sports. There is a pleasant mix of older architectural styles along with modern homes that make this city a great place to live and visit. Whether you are visiting or looking for a home or resort property there, while you are in town, make sure to stop in at one (or more) of the many excellent restaurants in Steamboat. Your palate will thank you.
1. E3 Chophouse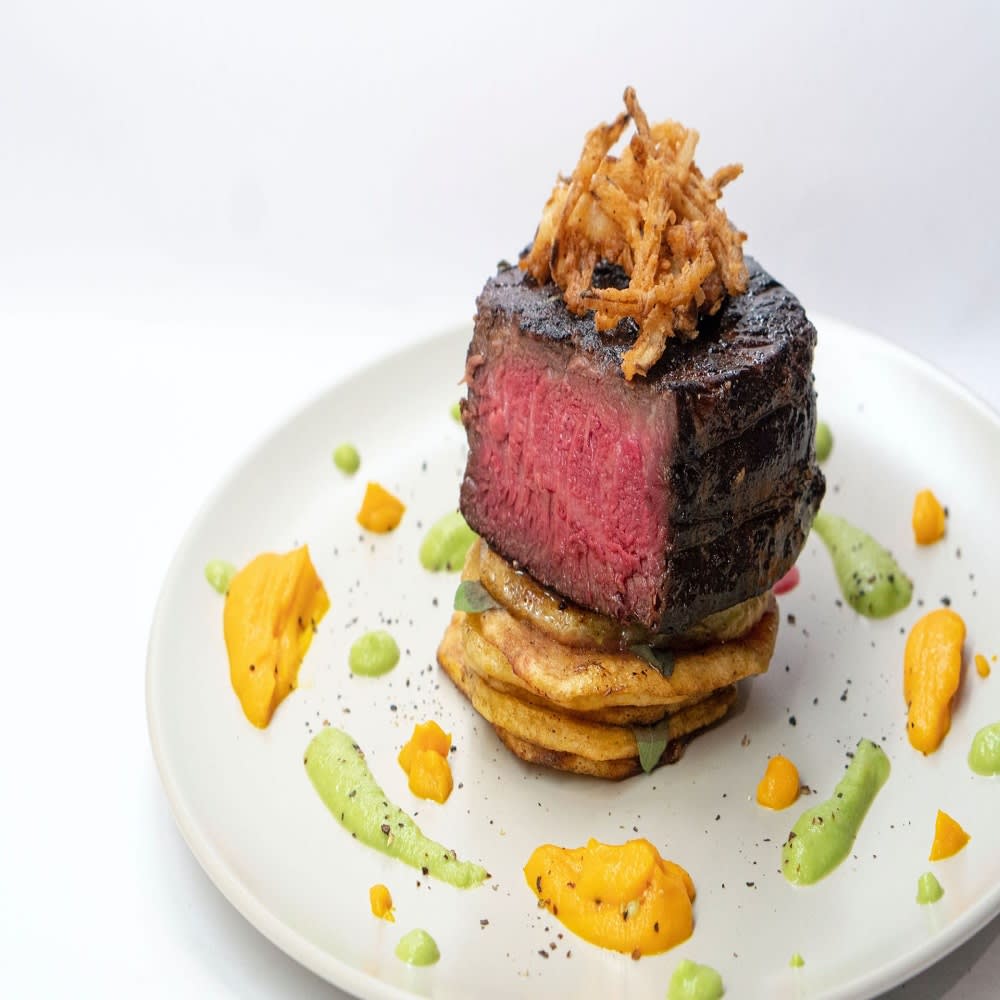 What's more popular than a traditional steak and chop restaurant? For hearty meals served on white tablecloths in dining rooms with a touch of Hollywood, try E3 Chophouse. Located on the Yampa River, E3 offers stunning views while serving delicious farm-to-table meals that are locally sourced and fresh. You'll enjoy some of the best steaks and chops in the Western United States. They also serve fresh fish and a variety of wild game. E3 Chophouse is one of the most popular restaurants in Steamboat, and you won't want to miss out.
2. Salt & Lime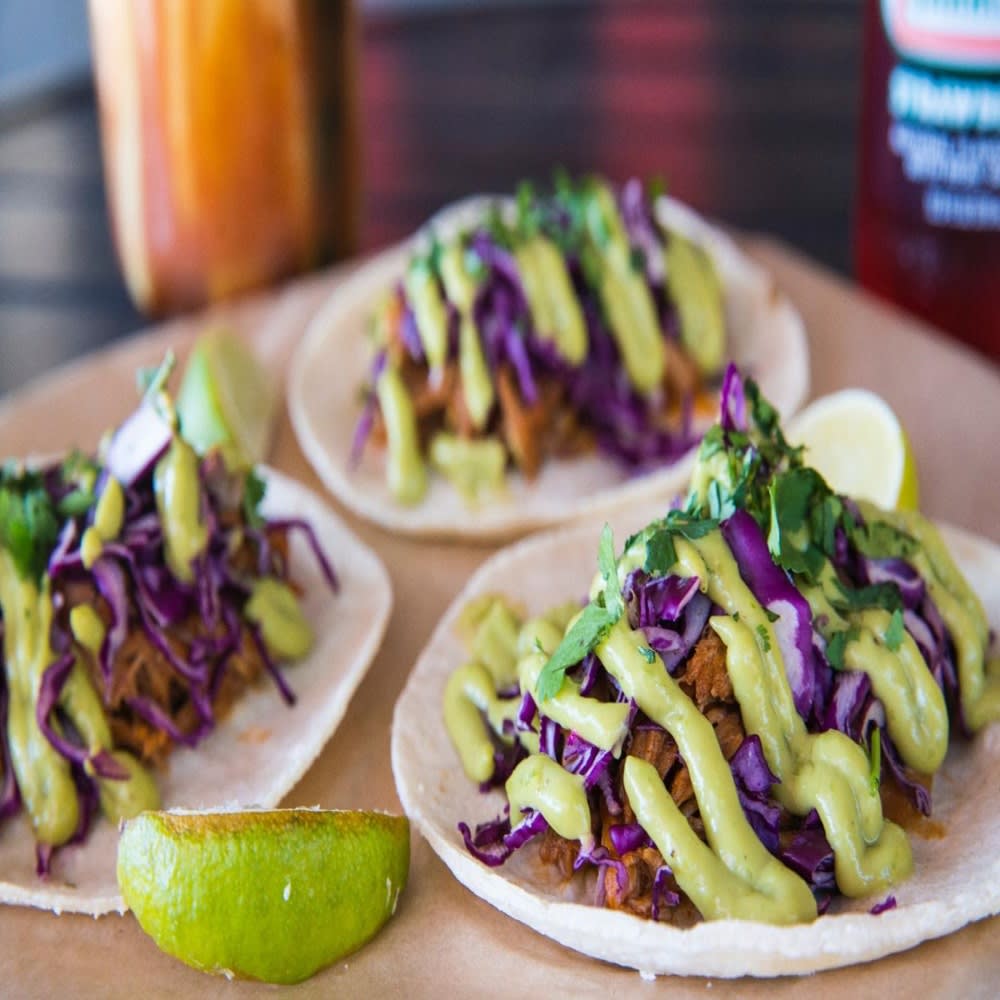 In Steamboat, you can find delicious Mexican cuisine at Salt & Lime. The restaurant is decorated in a mix of traditional and modern Mexican styles to create a vibrant atmosphere that will stimulate your appetite. Tacos are the house's specialty, but the chefs also prepare numerous classic Mexican dishes using fresh, locally sourced ingredients. The bar offers many tequila-based cocktails, including margaritas. They are made with top-shelf and fresh juices. In the summer, you can enjoy your food and drinks in the sun on the rooftop deck.
3. Besame
Tapas has become a chic and fun way to eat in America over the last decade or so. Originating in Spain and developing in other Latin nations, tapas allows diners to enjoy a wide variety of dishes in small servings. Besame, located in downtown Steamboat, offers delicious small plates featuring foods from Spain, Portugal, Argentina, and Cuba. The fine ingredients and Latin spices make for a tasty and aromatic meal. The restaurant has a section called The Hot Zone, where you can experience spicy, handcrafted, South American fusion dishes. It's not for the faint of heart, but if you like heat, you'll love The Hot Zone. Adventurous couples should try the pineapple and banana elyx punch for two. This tasty, potent beverage is served in a copper pineapple for added fun.
4. Sauvage
One of the newest restaurants in Steamboat, Sauvage is quickly catching on as one of the city's most popular. This French-fusion eatery features seasonal menus that utilize local ingredients in creating a delightful range of incredible dishes. Sauvage offers three- to five-course sample meals that let diners try out multiple menu offerings. There are dishes made with local wild game, such as bison and elk, as well as modern culinary delights, such as soup and salad combos. There's something for everyone. Save some room for dessert, as you will want to sample the incredible French pastries.
5. Aurum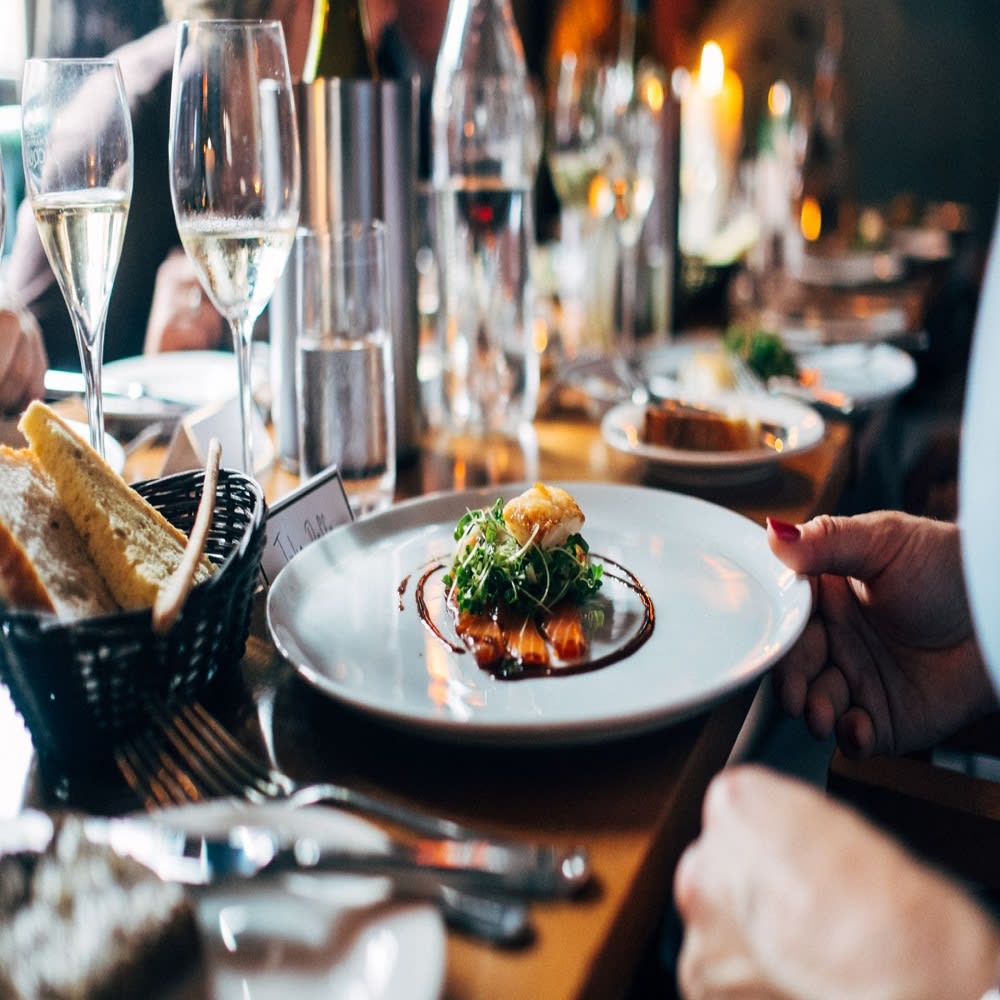 Aurum is the Latin word for gold, which suits this gleaming Steamboat eatery. It is a lively spot for fun as well as food. Aurum features a regular happy hour and live music. Situated on the banks of the Yampa River, Aurum offers seating at the bar, in the beautiful dining room, or outside on its huge veranda. The cuisine is new American and changes seasonally, with the talented chefs creating new dishes on a regular basis. The bar staff is also creative, with an extensive menu of craft cocktails. During the summer, there is an outdoor green space where families can play, relax, and listen to the sound of the rushing river.
6. Paramount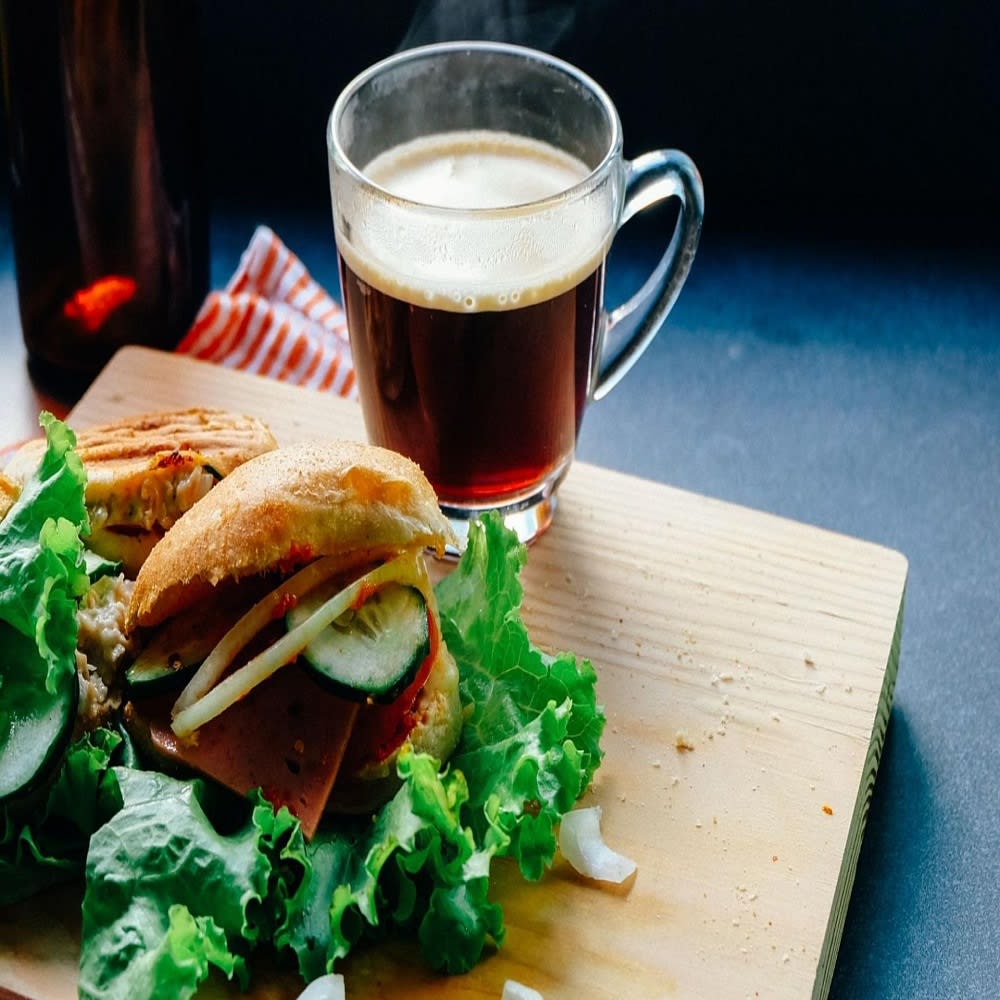 For breakfast and lunch with stunning mountain views, you can't beat Paramount. It sits at the base of a mountain at the Steamboat ski resort. You can actually ski in, enjoy a meal, and ski back out. Coffee, espresso, and incredible breakfast foods are made from scratch to order, using local ingredients. The lunches are prepared with an equal amount of skill and love. You can have a glass of wine, a beer, or a specialty cocktail made with high-quality ingredients.
7. Mambo Italiano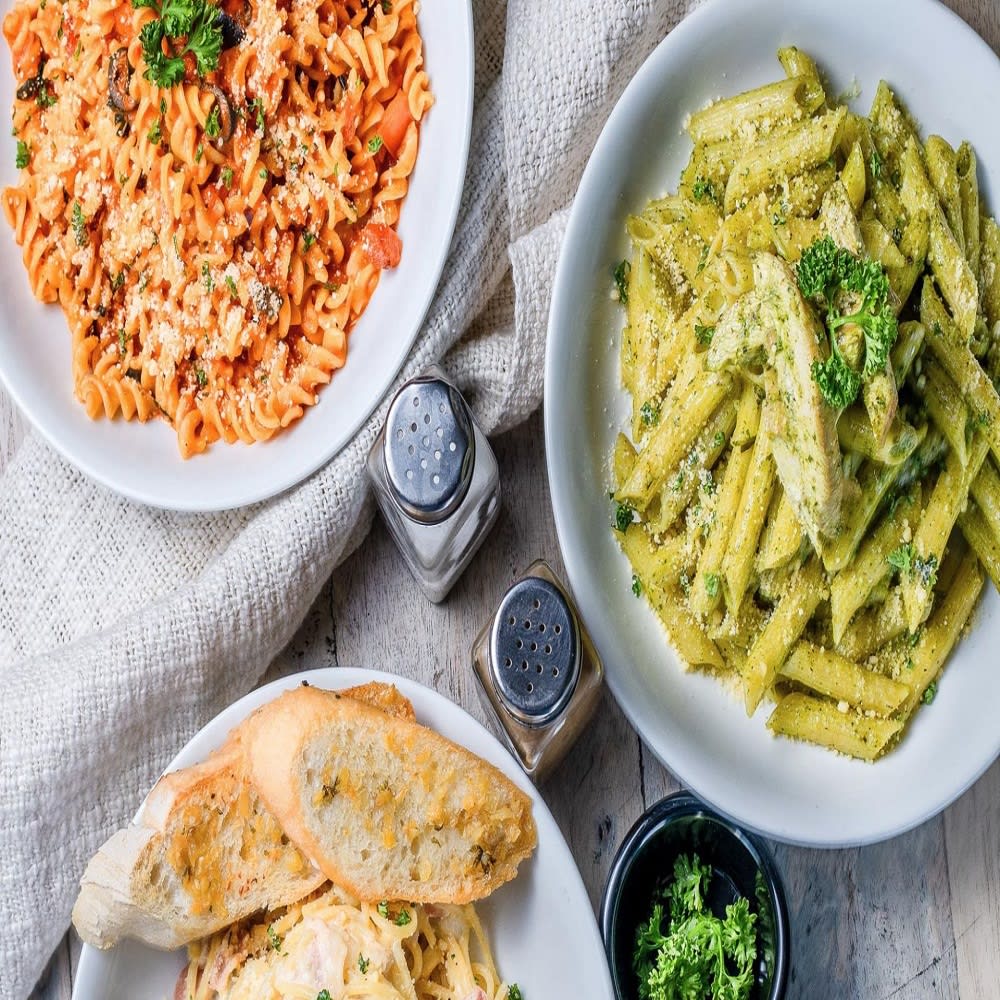 Mambo Italiano is the go-to place for locals looking for New York-style pizza, which is not easy to find this far west. A pasta lover's dream, you can chow down on incredible Italian cuisine. Appetizers, entrees, and desserts are all available to give a complete meal, just like Nonna used to make. In addition to the many classic Italian dishes, Mambo has an extensive wine list featuring reds, whites, rosés, and sparkling wines of excellent vintages. It also serves unique craft cocktails and has a fun happy hour you don't want to miss. Outdoor seating is available on their patio during the summer months.
8. Yampa Valley Kitchen
Yampa Valley Kitchen, or YVK as it is affectionately known by the locals, uses organic, sustainable ingredients and is locally owned and operated. Located downtown, YVK features menus that change seasonally, and it is committed to the highest quality ingredients, right down to spices, oils, and even the salt and pepper they use. In addition to a cozy indoor dining room, during the warm months, you can have a meal in the enchanting outdoor garden. Delicious and healthy in an incredible atmosphere. What more could a diner ask?
Moving to Steamboat? Partner with Cheryl Foote
Whether you like to ski, kayak, or enjoy the outdoors, Steamboat is a great town for you. It also features all of these excellent restaurants and more. If you are looking for a home, resort property, or looking to sell a house, contact
Cheryl Foote
for an experienced agent with the expertise to guide you through the buying or selling process from start to finish.