Steamboat Springs continues to draw in residents with its incomparable views and easy access to the slopes. Tucked within the Yampa Valley in northern Colorado, Steamboat Springs has two ski areas, including a major ski resort and natural hot springs where residents can soak and unwind. Great dining establishments and a host of year-round activities make Steamboat a fantastic place to call home, with a few different areas to consider when you're interested in relocating. To start, get to know these six neighborhoods.
Downtown Steamboat Springs
Steamboat, CO, is in the heart of "Old Town." Historic brick and shingle buildings line the area's main street, Lincoln Avenue, where residents can shop, dine, and watch the sunlight crest over the top of the mountains. Downtown Steamboat's Creekside Cafe is the best spot for brunch, with organic, locally-sourced options that combine breakfast classics like eggs benedict with new, innovative menu items like energizing power bowls. For an evening of top-notch dining,
Aurum Food and Wine
sits right by the river and has a spacious deck for outdoor eating. Homes for sale in downtown Steamboat, CO, are also steps from the Old Town Hot Springs and the Howelsen Hill Ski Area.
Fish Creek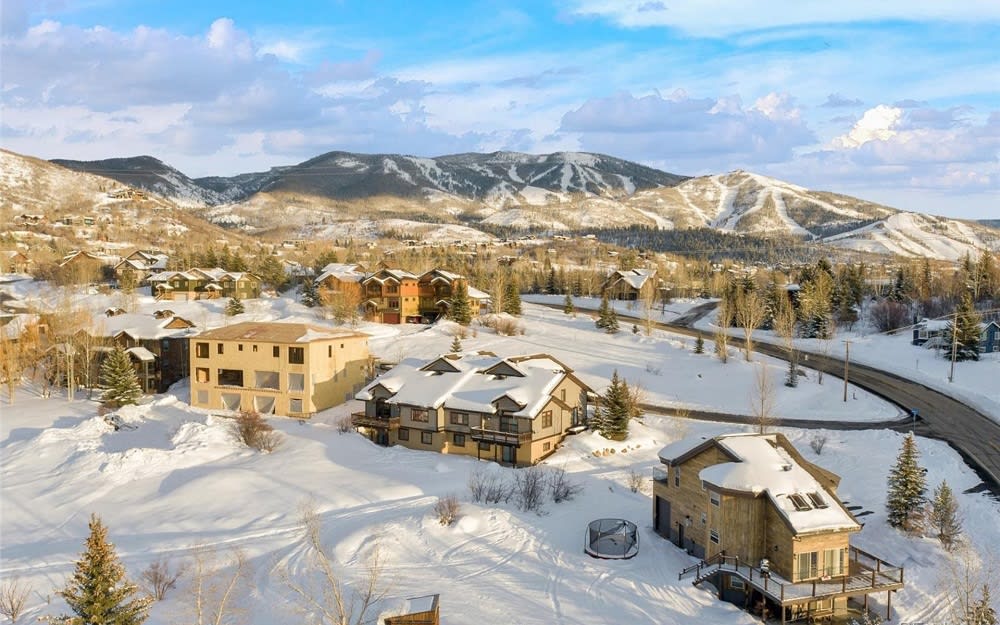 You'll love that Steamboat, CO, real estate in Fish Creek sits right between downtown and the Steamboat Ski Resort, giving you easy access to all the city has to offer. Fish Creek is also where you'll find the stunning Fish Creek Falls, a 280-foot waterfall fed by snow melts in the spring and summer. Hike to upper and lower sections of the falls for an adventurous day out with your family and friends.
To add to this, residents who invest in Steamboat, CO, homes for sale in Fish Creek will find themselves close to restaurants like Fiesta Jalisco and the Drunken Onion, as well as the
Yampa River Botanic Park
, a peaceful park and garden that's open from May to October.
Strawberry Park
Northeast of Fish Creek and downtown Steamboat is Strawberry Park. Strawberry Park could be a great fit if you're looking for Steamboat, CO, real estate that comes with a little extra privacy but is still minutes from downtown. Strawberry Park features larger homes with the main road that winds through scenic fields and forests. The neighborhood is home to
Strawberry Park Elementary School
and is a few minutes from the Spring Creek Trail Head and the Spring Creek Dog Park. Further north, Elkstone Farm hosts regular cooking, farming, and self-improvement classes, Friends of Yampa Valley Arts, and the
Perry-Mansfield Performing Arts School and Camp
. It's worth a trip to the Strawberry Park Natural Hot Springs, where locals are invited to soak in the outdoor pools or enjoy an afternoon in the sunshine.
West Steamboat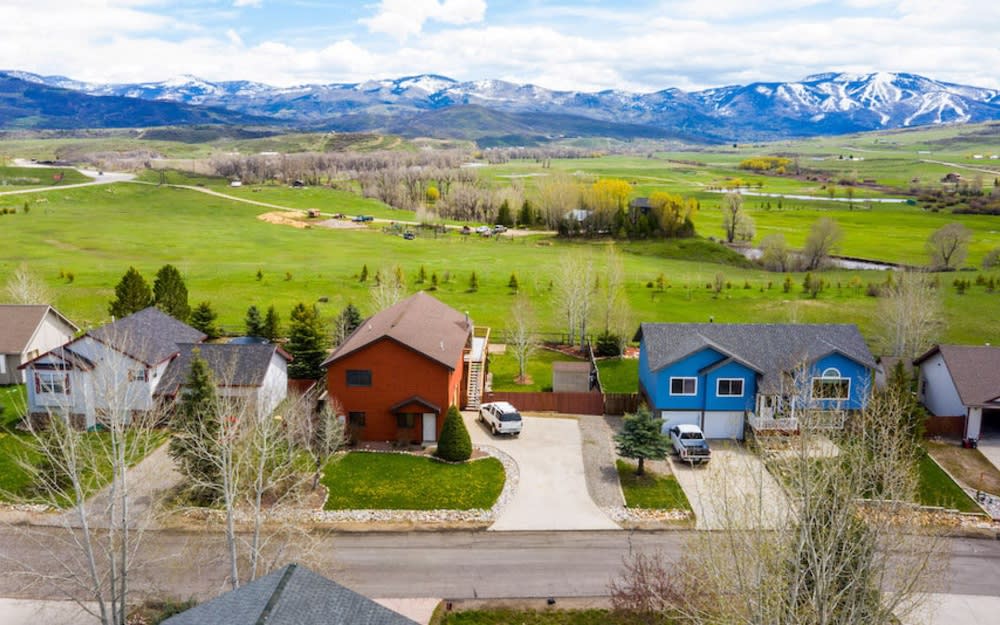 Photo courtesy of The Steamboat Group
You'll find West Steamboat, CO, homes for sale when you head down Highway 40. Residents can live waterside in homes along the Yampa River or be part of the stunning West End Village. The
Storm Peak Brewing Company
calls West Steamboat home, where locals can dine and sip more than 20 in-house brews. The Wave Brewing Company serves a different type of brewhouse that specializes in kombucha, while Sharon's is the local favorite for breakfast. West Steamboat residents are also just a few minutes from the Steamboat Springs Airport, which specializes in private, recreational, and corporate flights.
The Ski Village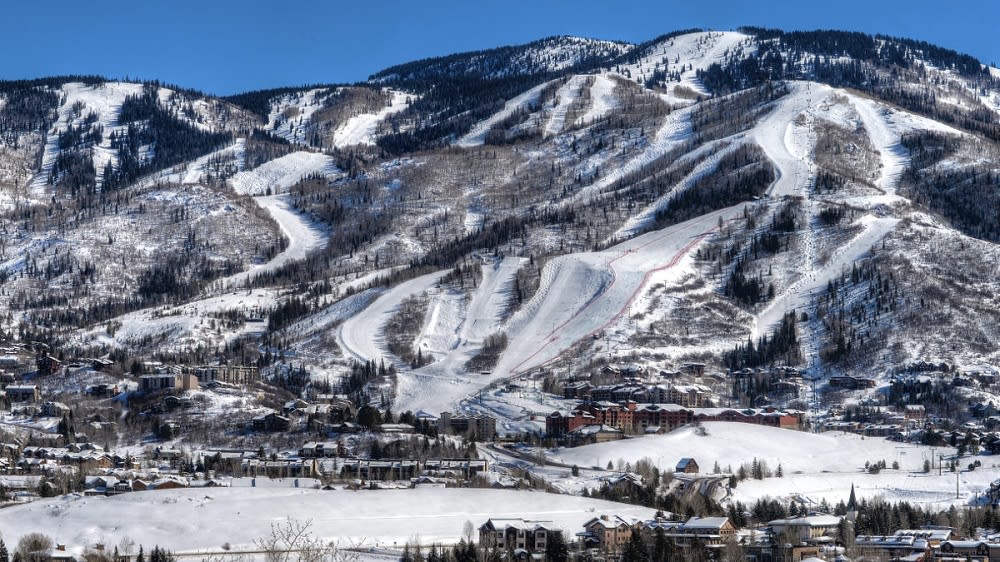 The Ski Village is easily one of the most beautiful neighborhoods in Steamboat Springs and gives residents first access to the slopes. The Steamboat Ski Resort is part of this neighborhood, a sprawling 2,965-acre resort with 169 runs that travel down Mount Werner. With a good mix of beginner, intermediate, and advanced trails, the resort is well-suited for all experience levels. On the other side of the neighborhood sits Quarry Mountain, and residents of Ski Village are not far from the Howelsen Hill Ski Area to the north. The Slopeside Grill is perfect for grabbing a quick lunch before heading back to the slopes. Truffle Pig, Apres Bistro, and the Cabin are nearby.
South Valley
Steamboat, CO, homes for sale in the South Valley are, as the name suggests, south of the ski village and surrounded by incredible mountain views. Picture expansive ranch properties and stunning estates that feel remote and private though they're only a few minutes from downtown. You'll find the
Haymaker Golf Course
, an 18-hole championship-level course and clubhouse. Or, for fishing, there are great cold-water stream fishing spots available in the Chuck Lewis Wildlife Area. Options for dining in the South Valley are found closer to the village, at spots like Rex's Grill & Bar. Individuals and families who want a different adventure can also spend an afternoon at
Steamboat Zipline Adventures
to soar over the valley and take a new perspective of the Flat Top Mountain Range.
The Steamboat Springs real estate market
Steamboat, CO, real estate is booming and isn't likely to slow down anytime soon. Home prices are up nearly 30% from where they were last year, with median home prices of $965,000. In high demand, homes in Steamboat Springs sell in an average of only eight days, making it all the more important to work with an expert realtor if you're interested in securing a property to call your own. On average, homes sell for 3% above their original listing price, with the most in-demand properties selling for as high as 7% above listing.
To ensure you can procure your dream property in Steamboat Springs, it matters which real estate agent you choose. Make sure you partner with a local real estate agent like
Cheryl Foote
. Cheryl has over 25 years of experience in the field and specializes in Steamboat, CO, homes for sale, bringing an in-depth knowledge of the area to her clients. When you're ready to start exploring what Steamboat offers, contact
real estate agent Cheryl Foote
.