Steamboat Springs is a breathtaking small resort town located in the Yampa Valley and nestled in the Colorado Rocky Mountains. Residents of the town especially enjoy their Steamboat Springs houses because of their proximity to the great outdoors, accessibility to wildlife, and the quaint, tight-knit community.


However, don't let the small-town vibes fool you. Steamboat Springs is an exceptional resort area for vacationers to get away in style and spend an adventure-filled weekend. Whether you're looking for a refreshing summer stay or a cozy winter getaway, Steamboat Springs can satisfy your vacation cravings.


Here are a few insider tips for creating the perfect weekend itinerary in Steamboat Springs — let's get started!
Friday night in downtown Steamboat
Friday nights in Steamboat are ideal for
exploring the downtown area
. Those who own Steamboat Springs houses can discover unique souvenirs and gifts made by local artists and craft makers as you stroll through the early-20th-century Western architecture of Main Street. The town holds a refreshing collection of indie artwork and accessories that you won't find anywhere else. For example, you can head to
F.M. Light & Sons
for some authentic cowboy apparel with over 100 years of tradition.
If you're interested in craft beer and cocktails, you can spend some time exploring the
Steamboat Brew Trail
. The trail comprises four local breweries and one distillery located within the immediate downtown area. Rent a bike or walk the short 2.7-mile brew trail utilizing the town's Core Trail to experience Steamboat's brew scene like a local.
You can also mingle along the Yampa River for a low-key yet scenic introduction to Steamboat. Stop and smell the roses (literally) in the
Yampa River Botanic Park
in the summer months. The park contains over 60 gardens in a converted six-acre horse pasture, speckled along meandering paths and ponds. Spending a few hours here is worth it for anyone interested in the local flora and fauna.
If you're looking for a more adventurous Friday evening, you can rent a pair of snowshoes and turn your stroll into a hike on the stunning trails of
Fish Creek Falls
, located just a few miles from town. Spend the evening trekking through wildlife before hitting the town for dinner and a nightcap.
Saturday in the great outdoors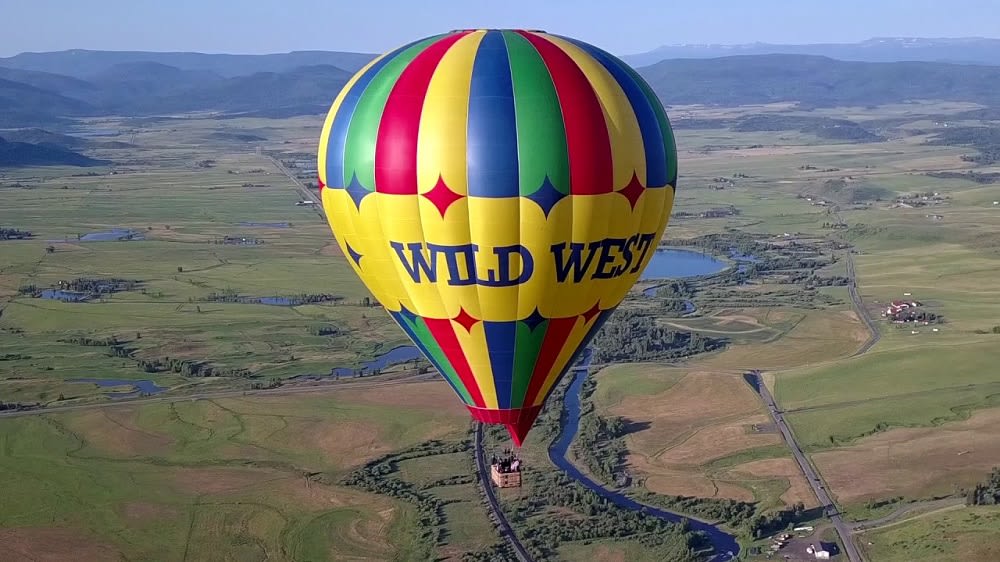 Splurge on a morning hot air balloon experience with
Wild West Balloon Adventures
to start your Saturday. The scenic ride boasts impressive views of Steamboat Springs, the Flat Top Mountains, and even Hahn's Peak, an inactive volcano north of the town. The breathtaking ride will give you unmatched views that will surely commemorate your trip.
After that, you can continue your Saturday morning on the slopes gliding through the town's trademarked Champagne Powder. Steamboat is known worldwide for its exceptional outdoor activities, specifically winter sports—many people buy Steamboat, Colorado real estate, because of its proximity to the slopes. Since its inception, the town has produced 100 Olympians, earning the nickname "Ski Town, USA."


If you're not into winter sports (or if it's the off-season), you can spend the day whitewater rafting or kayak down the Yampa or Elk rivers. For a more laid-back water adventure, you can opt to rent a boat and enjoy some fishing on
Steamboat Lake
. Relax under the blue sky while paddleboarding, or just float along and enjoy the views.
For a land expedition, you can rent a bike and ride through the miles of trails in and around the town. Take an adventure on foot to bask in the wildlife at
State Forest State Park
. The North Park is home to over 600 moose — for this reason, Steamboat is also commonly referred to as the "Moose Capital of Colorado."
Sunday soak in the natural hot springs
A relaxing soak in Colorado's historic hot springs will be the perfect cap to your weekend when looking for Steamboat real estate. Have yourself a lazy Sunday and unwind in the soothing water while you reminisce on your latest adventure before finally heading home.


Long before the town's inception, Native Americans and early settlers frequented the Yampa Valley for its
mineral hot springs
. They believed the natural water provided rejuvenation and healing properties. To this day, residents and vacationers alike visit the hot springs for the same reason.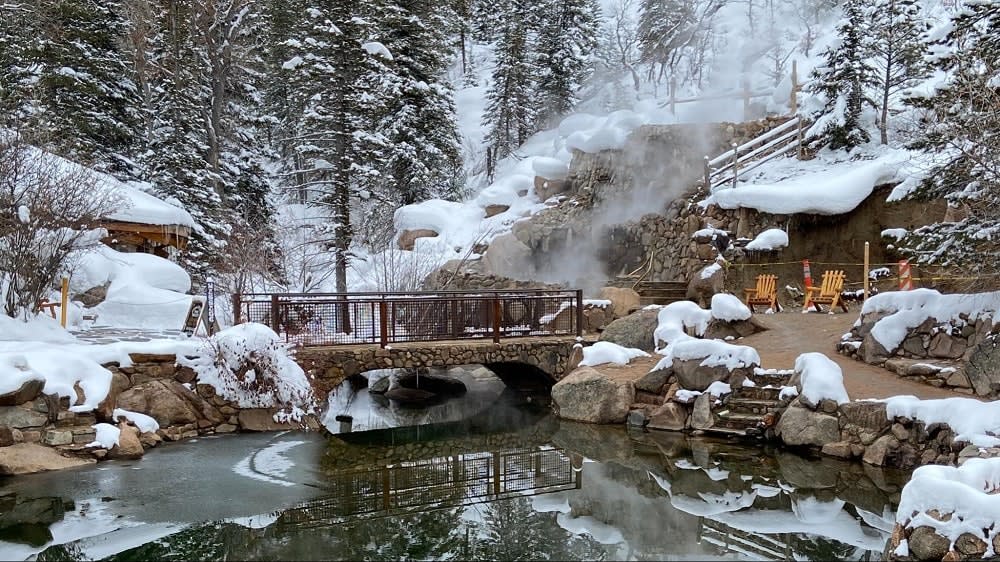 Today, Steamboat Springs is home to two popular hot springs: Old Town Hot Springs, located in the heart of downtown, and Strawberry Park Hot Springs, a short four-wheel-drive adventure away. Both establishments feature hot springs swimming and soaking pools, and family-friendly features, such as waterslides and fitness centers.
Soaking in the mineral pools is the perfect way to end your adventure weekend. You can let the healing water rejuvenate your body while preparing for your trek home.


Steamboat Springs is one of Colorado's lesser-known resort towns, but you can still have a fantastic weekend getaway here. Bypass the hustle and bustle of other resort towns, and experience Steamboat's equally-beautiful scenery while experiencing the great outdoors.


You can enjoy local shopping, exquisite food, and relaxing hot springs in one short weekend. Of course, your trip to Steamboat isn't complete without hitting the slopes, paddling down the river, or hiking through the trails.

If you're in the market for a home in Steamboat Springs, contact knowledgeable real estate agent
Cheryl Foote
. Cheryl and her team of seasoned experts have unmatched experience with Colorado real estate and can help you find the perfect home that meets your needs. Contact Cheryl today to get started!